At Kompassion Counseling we offer professional help with faith based values.  Our passion is helping individuals, couples, and families reach their full potential. The services provided are carried out by licensed counselors. 
Individual Counseling:

Individuals enter into therapy for a variety of reasons. Some may be facing anxiety, stress or depression; while others want to discover more about themselves and or to enhance their relationships. Whatever your circumstances, therapy can be the start to a journey full of self-awareness and positive change. Individual counseling aims at meeting the specific needs of each client.
Family Counseling:

Families consist of dynamic and complex relationships. Often times the problems that emerge in the family do not have a single influence or sole solution. Family therapy can help repair and improve relationships where internal and external factors have led to conflict, distress and even separation of unity.
Temperament Therapy:

The Arno Profile System (APS) temperament analysis profile accompanied with counseling will help you better understand your inborn temperament needs, tendencies, strengths, and struggles.
Adolescent Counseling:

Adolescence poses some of the most difficult and challenging times for families. During these teenage years, young people experience hormonal imbalances, physical and mental development and emotional change. Over the course of this complex stage of life, youth may feel that no one can understand their feelings, especially those in the parental role. And although parents are left with challenge and conflict, this is a normal stage of growing up. An outside perspective and support can help make this transition to adulthood easier for everyone involved.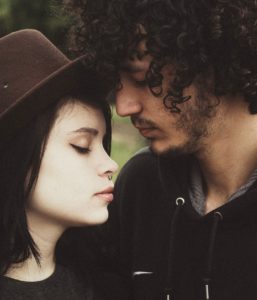 In a relaxed and supportive atmosphere, we offer treatment for a wide range of issues including:
Relationships | Family | Career | Balance | Emotions | Communication | Conflict Resolution | Codependency | Stress Management | Grief Temperament | Life Transitions | Anxiety | Fear | Health & Body | Religion |
Free Consultation Session
Research has proven that one of the single most important factors for success in therapy is the therapeutic relationship between the therapist and client. Because we at Kompassion Counseling feel so strongly in this regard, we offer all potential clients a free in-person 30-minute consultation with a qualified and personable professional. We provide you with the opportunity to get to know your therapist before making the decision to move forward with therapy, as it is critical to your success. To schedule your free consultation, contact us via phone or email.